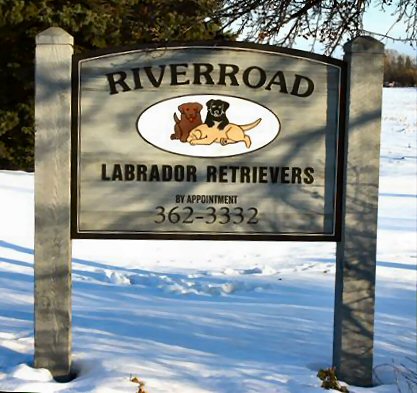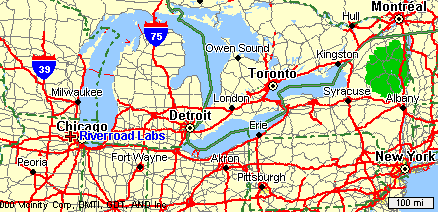 Riverroad Kennel is located on 15 acres in Libertyville Illinois. Established in 1970 by Karin and Frank Thomas.
The facilities at Riverroad include a small boarding and grooming facility, as well as a breeding kennel.
One of our first Conformation type Labradors was CH. Riverroad Summer Straw, a 'Light Brigade' son,
he started us on our way to many years of enjoyment in the show ring.
Over the years I found that the English type Labrador fit my ideals the best and have remained true
to the English type Labrador since. My breeding program reflects that type and wonderful temperament.
Our history since then, includes many show champions and specialty winners, as well as loved and treasured pets.
Our highest priorities being temperament, soundness and type.