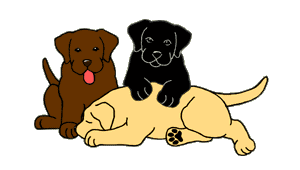 This web site will provide you with a quick overview of my dogs, their pedigrees and my kennel.
If you wish to inquire about purchasing a puppy or using a Dog for Stud, please contact me by phone.
I will not sell puppies over the internet, therefore I must talk to you on the phone before any information is given.
If you decide during our conversation that you would like to come see my facility and meet me and my dogs we will set up an appointment at that time.
Again...I will not sell dogs over the internet, please contact me by telephone at 847-362-3332.
I will not respond to inquiries via e-mail.

Our Dogs
Mouseover the names of the dogs below to see the thumbnail preview appear on the left.
Click on the dog's name or picture to open a new window containing pedigree.











Our Cavalier Page
Contact:
Karin Thomas
32879 North River Rd.
Libertyville, IL. 60048
(847) 362-3332
Riverroad1@aol.com

You are Visitor Number
since Oct. 13, 2000
Free counters provided by Andale.


Web site maintained by
StrayCat Designs
Specializing in 'K-9' sites.

Copyright © 2005 Riverroad Labradors All rights reserved.
The content on this website is not public domain